School Art Challenge
From

1pm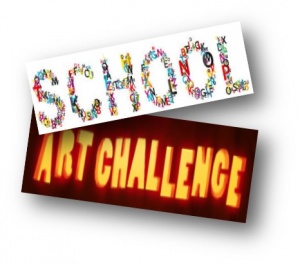 Hospice Whanganui would like to offer Wanganui primary and secondary school students the chance to enter our SCHOOL ART CHALLENGE. We are seeking artworks to grace the covers of our Christmas Card collection, which is a new fundraising initiative for Hospice this year. The cards will be sold as a fundraiser for Hospice Whanganui through our supporters' newsletter, on our website and at the Hospice Whanganui retail outlets.
The theme for the collection is "A KIWI CHRISTMAS" and we are looking to the perspectives of our young people to convey the meaning and significance of this special mid-summer celebration in New Zealand.
Hospice Whanganui is inviting school students to participate by contributing an artwork which, if selected as a category winner, will appear as cover art on the cards of the Christmas 2016 collection. Students my like to collaborate and contribute an entry as a fun class project.
There will be two age categories: 5-12 years (primary), and 13-18 years (secondary). Three winners from each category will be chosen by the judging team.
Each student who enters will receive a certificate of participation and the winning entries will each receive a prize pack. Entries now close on Tuesday June 7th at 1pm and judging will take place shortly thereafter. Winners will be contacted personally by Hospice via their school and prizes will be awarded.
Full details and entry forms are avialble from your school.