Hospice Supporters Newsletter
From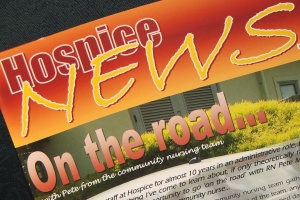 The newsletter is hot off the press and ready for posting. If you would like a hard copy via snail mail, or a pdf by email, please let us have your contact details.
Once the posting is complete it will be available to view online also.
If you'd like to view the December 2014 issue, go to the 'GET INVOLVED' tab above and click on 'newsletters' from the drop down menu. It's loaded in pdf, ready to view!