Fundamentals of Palliative Care - Series One, Session Three
From

8:30am-2pm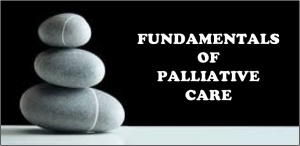 The Hospice New Zealand Fundamentals of Palliative Care is a multidisciplinary education resource aimed at supporting and educating all health professionals who are working with patients and families/whanau requiring a palliative approach.
The modules are:
Essence of palliative care
Ethical issues in palliative care
Introduction to spiritual care
Communication skills
Palliative care for people with a chronic illness
Palliative care for people with dementia
Pain and symptom management including pharmacology (the pharmacology session is optional)
Last days of life
Grief and loss
Caring for ourselves
The modules are delivered twice per year over three days.
You can choose to attend all learning packages of the full course or pick and choose learning packages that suit your learning requirements.
Note: The ESSENCE OF PALLIATIVE CARE is the pre-requisite and introduction to the package. You must attend this learning package prior to attending any others
$60.00 for the three day workshop (includes morning tea)
View or download the full Education Programme for this year by clicking the GET INVOLVED/RESOURCES tab above.